What Municipal Officials Need to Know
On September 1, 2020, Governor Tom Wolf signed a second renewal of the 90-day disaster declaration for the COVID-19 pandemic. The emergency was originally declared on March 6, and this action is the second 90-day extension. The declaration extends protections for individuals and businesses during the ongoing pandemic. Protections include additional unemployment compensation, restrictions on eviction, an extension of licensing, and benefits for care workers and others who provide life-sustaining services to children, senior citizens, and other vulnerable residents.

Act 15 Provisions Extended. Also extended are the provisions of Act 15 of 2020, under which municipalities can continue to take steps to assure safety to those who attend public meetings. Most notably, the declaration extends the provision regarding the "Temporary Suspension of Formal Requirements" of municipal entities. That section waived the requirement of conducting formal meetings during the pandemic, allowed a quorum of participants to include members participating via telephone or video, and other actions. Municipal leaders have previously been allowed to utilize communication devices to participate in meetings because of existing case law; this ability is now approved by statute; but only during the continuation of the current emergency.

Emergency Powers. Municipalities should also be aware that the Governor's Order also allows them to avoid what Act 15 calls "time-consuming procedures and formalities required by law (excepting mandatory constitutional requirements)" required for municipal action. Because of this, municipalities can continue to take action when needed to hire temporary workers, rent equipment, purchase materials and supplies, and initiate other necessary actions without some of the normal formalities. Of course, it is always a good policy for municipalities to follow the requirements of the MPC and Sunshine Laws to the full extent possible under the current emergency.

Policies for Employees. Municipalities should continue to follow CDC guidelines and maintain protocols to ensure the safety of all employees and visitors. Your office procedures should include a mechanism to address employees who exhibit symptoms, who have had contact with someone who tests positive, and/or have traveled to a state listed on Pennsylvania's recommended self-quarantine list. Municipalities should also bear in mind that the Families First Coronavirus Recovery Act (FFCRA) requires paid leave for employees who miss work for certain COVID-related reasons, such as diagnosis, quarantine order, and certain child-care situations. The list of covered reasons is subject to interpretation, and the Department of Labor has been issuing ongoing, updated guidance in an effort to provide clarification for employers. Managers evaluating such absences should carefully consider whether the reason qualifies for FFCRA paid leave and, if so, follow the steps to determine the appropriate length and rate of pay for such leave.

Remote Notary Also Extended. Also extended by the Governor's Order is Act 15's authorization for notaries to remote-notarize documents. This allows the safe and efficient finalization of official documents like ordinances, Wills and POAs, and deeds and other transfer documents. Remote notary has been a very positive development in response to the Covid-19 emergency; it has eliminated the expense of travel, made it easier for those serving in the military to have documents approved, and allowed seniors to safely and securely finalize documents from the comfort of their own homes. Remote notary will remain in effect until sixty days after the expiration of the Governor's emergency order. However, there is a bill in the House committee which would make remote-notary permanent, and our Legislature and Governor should take action to approve SB 1097 and make permanent this beneficial program.
Attorney Christine Nentwig

Christine Nentwig serves as Co-Chair of CGA's Labor and Employment Law practice group and is a member of the firm's Business Law department.

Her practice focuses on the representation of businesses regarding complex labor and employment matters in both the private and public sector. Christine has more than 25 years of experience as a Labor and Employment Law attorney.
Christine may be reached directly at (717) 718-3956 or by email:

[email protected]

.



Christine Nentwig Bio
Attorney Tim Bupp

Tim practices extensively in Municipal Law. He has represented townships, boroughs, authorities, zoning hearing boards and other municipal entities, as well as individuals and businesses appearing before such boards.

A lifelong resident of Southern York County, Tim has a farm background and advises clients regarding farmland preservation issues, estate planning for farm owners and farm families, and related agricultural law issues.
Tim may be reached directly at (717) 887-7504 or by email:

[email protected]

.




Tim Bupp Bio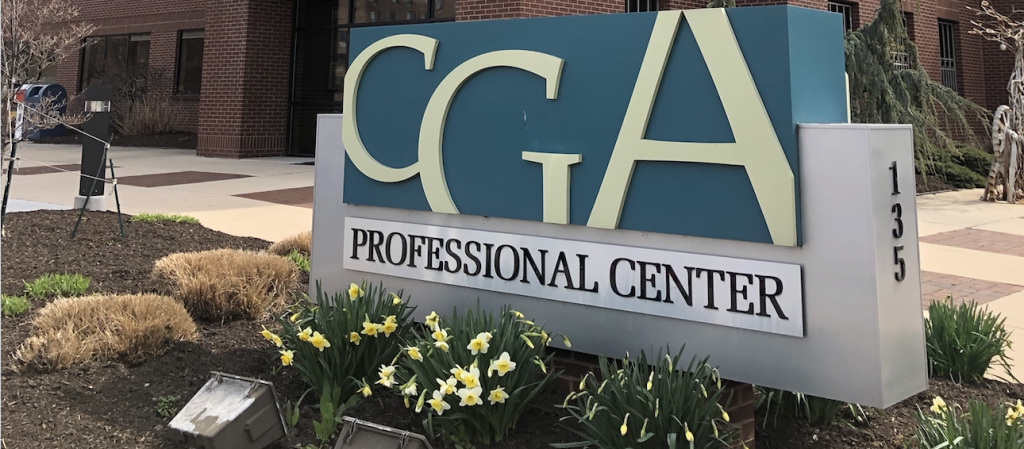 For more information on municipal or any of our other area of law, please visit our website or contact a CGA attorney.

---
You are a Pennsylvania property owner and you have just received a notice that your property was sold at an upset tax sale… now what? You are now faced with the reality that you will be stripped of your interest in perhaps the most valuable asset you own – your real property – which was…
Continue Reading "My House Was Sold at an Upset Tax Sale": What To Do?