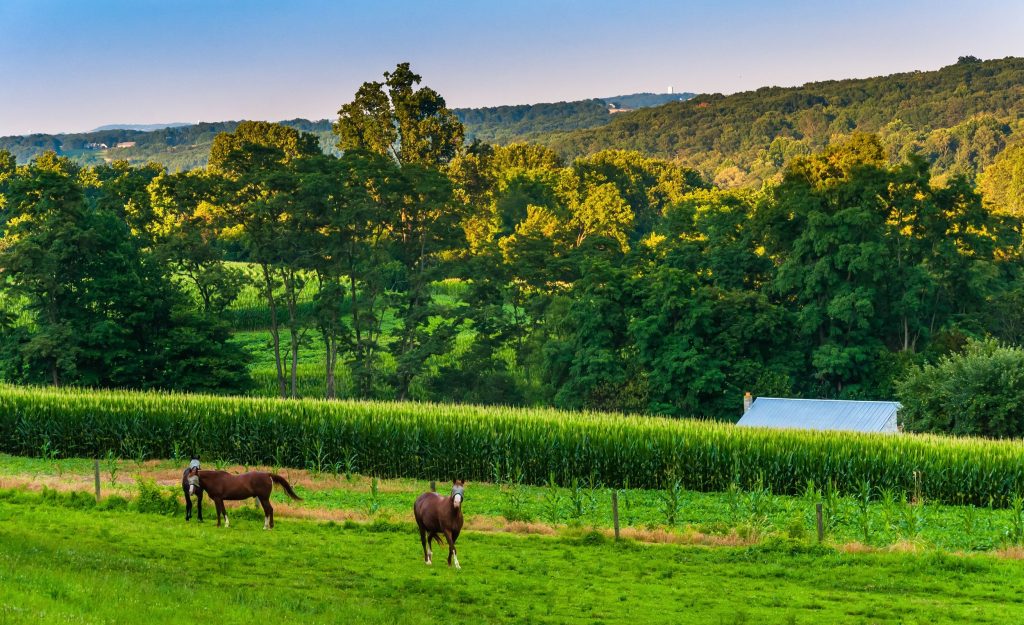 For more than thirty years, the Farm & Natural Lands Trust of York County (FNLT) has been working to preserve our County's finest farm ground, woodland, soils, streams, and wetlands. FNLT is now accepting applications from interested landowners for preservation in its 2022 season. Owners of properties containing farms, open spaces, and other natural resources are welcome to apply.
Landowners who preserve their property with FNLT can receive financial payment and tax deductions while assuring that their property will be shielded from unwanted future development. FNLT protects properties with a conservation easement, a flexible tool that provides future protection while also allowing the landowner autonomy over their future use of the property. Preservation with FNLT is truly the best of both worlds when it comes to balancing property rights and preservation.
Since 1990, FNLT has preserved over 150 properties in York County, totaling over 13,000 acres of land. FNLT is dedicated to preserving worthy soils, forests, landscapes, and environmental resources for future generations. FNLT is led by Executive Director Sean Kenny, and Rochelle Black serves as Operations Manager and Chief Preservationist.
Interested parties should contact Sean or Rochelle at (717)-843-4411 or visit FNLT's new offices in the historic Western Maryland Railroad building at 350 North George Street in York.CGA Law Firm is proud to support and assist FNLT with its mission. CGA's real estate practice group attorneys can be reached at 717.848.4900.
Tim Bupp, Esquire
Chair of Estate Planning and Administration Section
Timothy J. Bupp is a shareholder with CGA Law Firm and chairs the firm's Estate Law Section. He provides clients with specialized advice in Estate Planning, Business and Tax Planning, Real Estate transactions, and other related matters.
Tim assists his clients by utilizing the knowledge he gained from his graduate degrees in business administration, business taxation, and law, as well as state certifications in Estate Planning and Employee Benefits Taxation.
He counsels individuals and businesses on estate and wealth transfer planning, business succession planning, entity formation or acquisition, and tax planning.