Legalized remote notary is set to expire
In the early days of the COVID-19 epidemic, Pennsylvania Governor Tom Wolf and our Pennsylvania Legislature took action to assure public safety by legalizing on-line remote notary of Pennsylvania legal documents. This foresighted action by our leaders has allowed Pennsylvanians to complete legal documents, safely and conveniently, without leaving their own home. However, legalized remote notary is set to expire when the current declaration of emergency ends. Our Legislature and Governor Wolf should act now to approve Senate Bill 1097, which will make remote notary permanent for all Pennsylvanians.
Temporary suspension of physical presence requirement
Remote notary began on March 25, 2020, when Governor Wolf enacted an executive order approving a temporary suspension of the requirement that a notary be in the physical presence of the signor of a document to notarize the signature. Governor Wolf's order focused on real estate transaction documents, but was soon expanded to include wills, powers of attorney, and other legal documents. In April, our Legislature affirmed remote notary as part of Act 15 of 2020, legislation that provided relief to individuals, businesses and municipalities during the Covid-19 emergency.
Allowance of remote notary
The allowance of remote notary was significant and unprecedented, and immediately had the desired effect of making legal transactions safer. Today a notary can confirm a signor's identity and signature on-line, without being physically in the same room with the signor; none of the parties need leave their home. The remote transaction is safe and convenient for the signor, for the witnesses, and for the notary.
Benefits of remote notary
Remote notary has many positive applications. Homebuyers and sellers can complete a settlement without gathering in a confined room or worrying about masks or social distancing. Older citizens who desire to update a will or other documents can do so without travel, from their home. A veteran at a military base across the country, or half-way around the world, can complete important documents without returning home or waiting for mail.
The process
Remote notary is also simple and secure. All a signor needs is reliable internet access and a valid photo ID. An on-line identification process assures identity and helps prevent fraud. Signor, witnesses and notary meet together on the internet, and in a matter of minutes the signatures are finalized. Immediately the signed, witnessed and notarized document is emailed to the client, and can be used at a bank or recorded in the deeds office like any original signed document. Attorney offices here in York and throughout Pennsylvania have conducted thousands of these safe, secure transactions, without the signors ever leaving their home.
Urge legislators to make remote services permanent
Remote notary has been good for individuals and for business, saves consumers time and expense, and makes all of us safer. But in its current form, remote notary will expire when the Covid-19 emergency declaration expires. Fortunately, our Legislature is currently considering Senate Bill 1097, a bill to make remote notary permanent, Senate Bill 1097, in the House Commerce Committee. Our Legislature and Governor should act to allow remote notary permanently by approving Senate Bill 1097. Making remote notary permanent will extend the safety and convenience of the service to Pennsylvanians permanently. We should all urge our legislators to adopt Senate Bill 1097 and bring this service to us all.
CGA can help
For more information on Estate Planning or any of our other area of law, please contact a CGA Estate Planning Attorney.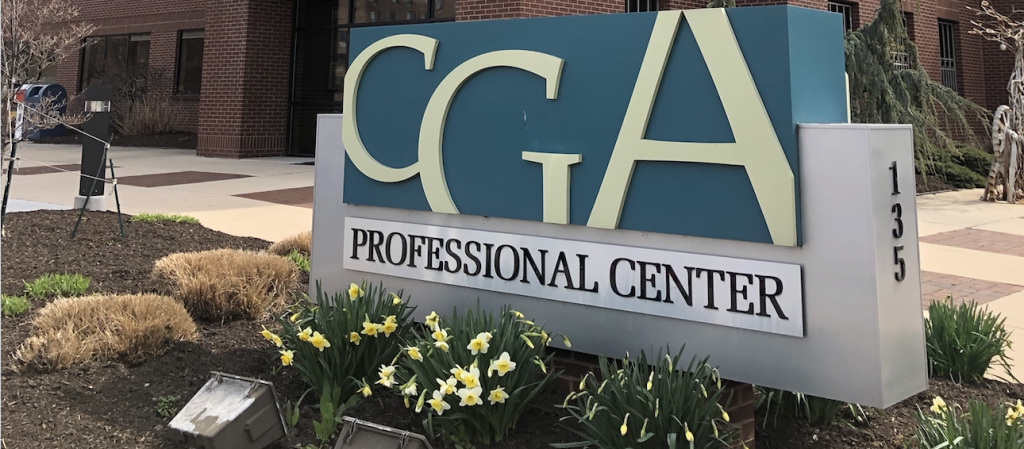 Attorney Tim Bupp
Timothy J. Bupp is a shareholder with CGA Law Firm and the chairs Firm's Estate Law Section. He provides clients with specialized advice in Estate Planning, Business and tax planning, Real Estate transactions and related matters. Tim assists his clients by utilizing the knowledge he gained from his advanced degrees in business administration, business taxation, and law, as well as his certifications in estate planning and employee benefits taxation. He counsels individuals and businesses with estate and wealth transfer planning, business succession planning, entity formation or acquisition, and tax planning.
Attorney Bupp has earned the designation of Certified Elder Law Attorney from the National Elder Law Foundation, the only ABA-approved Elder Law certification approved by the Pennsylvania Supreme Court. As a CELA, Tim is recognized to have completed the training and practice required to be an expert in the field of elder law. Tim counsels CGA's clients with specialized advice in the areas of estate and trust planning, asset protection and long term care planning, powers of attorney and health care directives. This complex and changing area of the law is increasingly important to individuals planning their own estates or those of parents or loved ones.
Tim may be reached directly at (717) 887-7504 or by email: [email protected].
---
By Attorney Brent C. Diefenderfer Seeking help from a bankruptcy attorney early in your financial struggles can significantly impact the outcome of your bankruptcy case. An early consultation allows for a more strategic approach to your bankruptcy filing by providing ample time to plan and prepare. Here are a few examples highlighting the benefits of…
Continue Reading The Importance of Seeking Bankruptcy Counsel Early