Solar energy generation is here in Pennsylvania, and it is growing. Currently, developers in PA have over 370 solar projects in process, requiring 60,000 to 80,000 acres of land for solar generation. The Commonwealth's PULSE program, recently announced as part of Governor Wolf's GreenGov initiative to advance renewable power, is the largest solar commitment by any government in the U.S. to date and proposes to generate fifty percent of the State Government's electricity needs.

The PULSE Program

The PULSE program will be powered by seven solar arrays constructed in six central PA counties including York and Adams Counties. York and Adams Counties are leaders in solar generation planning and York is ranked among PA's top ten counties in solar power generation projects, due to the county's own power needs and its proximity to power-hungry cities to the south and east.

Partnering with Solar Developers

While the solar industry has become increasingly prevalent in our area, its production is extremely dependent upon the availability of suitable land. With the current climate of the real estate market and the widespread quest for agricultural land, the demand for solar energy has greatly accelerated and is quite competitive. Large farm landowners in our area have particularly been targets. You may be a landowner who has (or know of someone who has) been approached by a developer eager to propose a long-term land lease for solar energy purposes.

The need for electric power is growing and presents a lucrative opportunity for landowners to generate long-term revenue by partnering with solar developers to produce solar energy. However, negotiating a long-term lease for solar ground is an arduous process, and there are many pitfalls for the unwary in the leasing negotiations. Landowners should be aware that all agreements with solar developers will encumber their property for a long period of time, with various obligations and benefits. An experienced attorney can help make sure your interests are protected.

Solar Leases and Municipal Regulation

While solar leases are becoming more standardized, local municipal regulations remain undeveloped and entirely fluid, and can vary dramatically from one municipality to the next. This can lead to "friendly-forum shopping" on the part of solar companies who seek out jurisdictions in which to place their SCS to avoid regulatory risk and cost.

Whether a personal rooftop array or a 100-acre-plus solar collection system, solar energy brings new opportunities and challenges to consumers, landowners, and municipal officials across York County and all of Pennsylvania. CGA Law Firm will be ready to advise you as you prepare for your own solar use.

CGA Law Firm Attorneys Jasmine Butler, Rebecca Shanaman, and Timothy Bupp recently attended the 2021 Penn State Solar Law Symposium and brought back valuable new insights on solar law issues to benefit CGA clients. In Part 2, we will review problems and pointers for landowners in the solar leasing process. Part 3 will focus on the impact of the expanding solar industry on municipalities.

Jasmine Butler
Attorney
If you or someone you know is in need of legal services related to those mentioned in this article, contact CGA Law Firm at 717-848-4900 or email us at [email protected] and we will direct you to the appropriate attorney.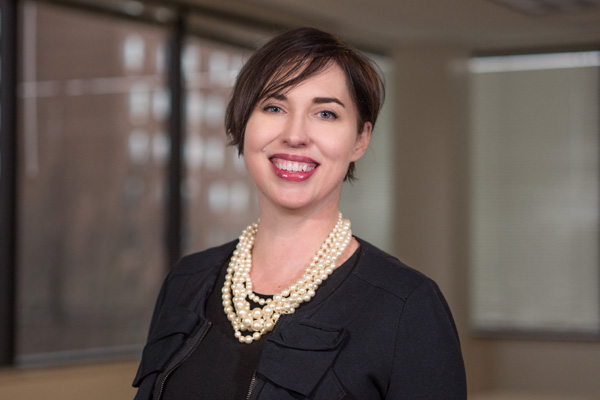 Rebecca Shanaman
Attorney
Rebecca M. Shanaman is the Chair of CGA's Real Estate Practice Group. She joined CGA Law Firm in early 2016, bringing over 14 years of experience in real estate and business law from her practice in Chicago, Illinois.
Rebecca has significant experience in all aspects of real estate transactions, including completing comprehensive due diligence investigations and complicated title and survey review. Rebecca has drafted and negotiated complex office and retail leases on behalf of tenants and institutional landlords.  
Rebecca may be reached directly at (717) 718-7135 or by email: [email protected].
Tim Bupp
Attorney
Timothy J. Bupp chairs Firm's Estate Law Section. He provides clients with specialized advice in Estate Planning, Business and tax planning, Real Estate transactions and related matters. 
Tim assists his clients by utilizing the knowledge he gained from his advanced degrees in business administration, business taxation, and law, as well as his certifications in estate planning and employee benefits taxation. He has earned the designation of Certified Elder Law Attorney from the National Elder Law Foundation, the only ABA-approved Elder Law certification approved by the Pennsylvania Supreme Court.  
Tim may be reached directly at (717) 887-7504 or by email: [email protected].
For more information on this or any of our other area of law, please visit our website or contact a CGA Law Firm Attorney.