Having An Initial Consultation With An Attorney
Article by: Richard K. Konkel, Esquire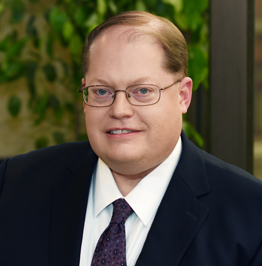 Potential clients usually contemplate on whether to move forward with a divorce for an extended period time. They think long and hard about this very difficult decision. Along the way, they may be offered information or advice from friends and family which may or may not be accurate or useful. Beware of free information! You usually get what you pay for, and free advice is often not worth much.
If contemplating the life-changing events of a divorce, it is wise to seek legal counsel. Your first interaction when calling an attorney's office will be with a legal assistant who will take information to run a conflict check to make sure the attorney and the law firm can represent you, and then set up an appointment.
For the initial consultation, you may wish to make a list of questions that you have been thinking about. This ensures that these questions are addressed by the attorney during the consultation. You should also have some idea of what assets are in the marital estate and of each individual and what debt the parties may have together or individually. All of this information may not be readily available to you because of who handles these assets, but they can be found through discovery once a divorce has been filed.
An initial consultation is usually an opportunity for you to tell your story about why you are thinking about divorce and what the facts and circumstances are surrounding the situation. Other matters such as child custody and spousal and/or child support often arise if the parties have children or different levels of income.
The Attorney should carefully listen to the facts of your case. They may then ask you additional questions to gain a fuller understanding of the matter. The Attorney will then offer advice as to what the best course of action is at this point in time and how that may or may not meet with your wish to proceed. There may be several options, some of which you may not have known about or contemplated before. Questions from the client are always welcome, and it is important that your main questions are addressed so that you are more informed when deciding the next steps.
If you decide to retain counsel, they will discuss an appropriate retainer fee to pay for attorney fees and filing fees with the Courts, and billing practices and expectations. You will have to sign a fee agreement to acknowledge your payments arrangements.
It is important that you and the attorney are able to freely communicate and understand each other. In divorce and family law matters, a good attorney and client relationship will help relieve some of the stress in your life during this difficult time.