An important part of any home purchase is obtaining a title insurance policy on the property. A title insurance policy assures you and your lender that the property is "free and clear" of any other interests. This means that no one else may claim any rights to your property that would impair your ability to use and enjoy the property. To obtain a mortgage for a home purchase, lenders require a title insurance policy. Title insurance applies to any property you own—a condominium, a townhouse, a single-family home, or commercial property. Again, the purpose of the policy is to protect you against disputes with other parties who may claim an interest in your new property, such as the holder of a lien who could jeopardize your ownership or ability to use the property.
In Pennsylvania, title insurance can be issued by a settlement company or by an attorney's office. The cost of title insurance is set by law and does not vary, regardless of where it is issued. You have the right to ask that a law firm issue your title insurance, in lieu of a settlement agent. The advantage of having an attorney's office issue title insurance is that you have the peace of mind that a specialized real estate attorney has thoroughly reviewed your title and addressed any legal implications of your purchase.
Buying your home is one of the largest investments of your lifetime. Having an advocate at your side is helpful if there are any unforeseen events. If closing gets delayed or the house is damaged, you will have an experienced attorney ready to offer guidance and solutions. At CGA, we recognize the importance of homeownership and we want to make sure that your investment is secure.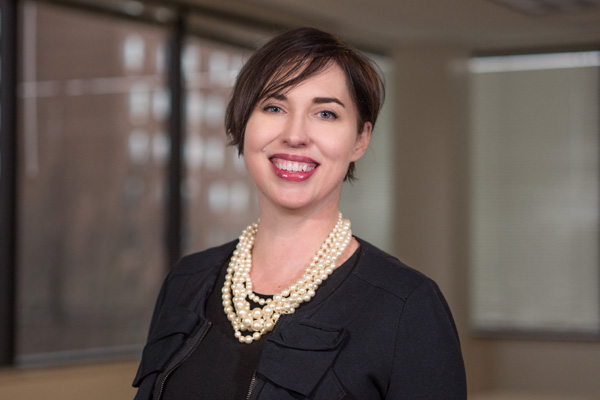 Rebecca M. Shanaman
Real Estate Law Chair | Shareholder | Attorney
Rebecca M. Shanaman focuses her practice on real estate and business. She is the Chair of CGA's Real Estate Practice Group. Rebecca joined CGA Law Firm in early 2016, bringing over a decade of experience in real estate and business law from her practice in Chicago, Illinois.
Rebecca is experienced in negotiating and closing sophisticated business and commercial real estate acquisitions and sales. She is skilled at negotiating and drafting contracts, including purchase and sale agreements, commercial leases, asset purchase agreements, solar leases, and multi-member operating agreements.
Read Rebecca's Bio Page in full HERE.