Preserving York County Land
The York County Planning Commission (YCPC) has announced the launch of the County's Open Space and Land Preservation Grant Program. The program is funded with County tax dollars and is designed to support open space preservation, resource protection, and outdoor recreation, with the objective of assisting the County to achieve its goal of preserving worthy York County land.

Funds for Local Preservation

The program is open to York County municipalities and non-profit organizations which support open space preservation and natural resource protection. Funds can be used for acquisition of property; but funding does NOT support the purchase or construction of improvements on properties.

The County's Program has availability of approximately $350,000 in resources total, and the grants are limited to a maximum of $100,000 per application. Program funds can be used for property acquisition price, including acquisition fees not to exceed ten percent of the total cost. Staff costs and entity overhead are not reimbursable costs. The program requires a fifty percent match for County funds; projects with a match exceeding 50% will receive special consideration.

Funds for Municipal Planning

Program funds can also be utilized for local planning projects such as comprehensive plan or zoning ordinance review and revisions, to support open space protection. Such planning grants can provide a maximum grant of $25,000, with a 50% match required. Approved costs can include professional planning or consulting fees and costs, but not application preparation or overhead. Multi-municipal projects are given special consideration, and match can be improved up to 70%.

DCNR Funding

York's program is intended to coordinate with Pennsylvania DCNR's recreational land preservation program, which supports recreational projects, trails, stream buffers, and other outdoor recreational properties in York County and across the Commonwealth. DCNR's program has a number of finance sources which could provide funds to serve as match for the York County program. However, the DCNR program has its own timelines and application requirements. For information on the DCNR application program, municipalities should contact our County's regional advisor, Lori Yeich, at DCNR offices in Middletown.

How to Apply

Applications are available at www.yorkopenspace.org or from YCPC. The application is on-line and interactive; an FQ is forthcoming. Templates for letters of support, which are helpful to a score, are available. The application period is open immediately and continues through September 30; funding could be announced as early as October.

Open Space and Land Preservation Grant Program Application

York County's Program is an opportunity for local municipalities to obtain needed resources to correct problems or realize opportunities related to open space and resource preservation within their boundaries. However the resources are limited, the program is competitive, and the application timeline is short. Municipal managers should take prompt action to contact their solicitor and engineer to test whether this program can do good work in your community.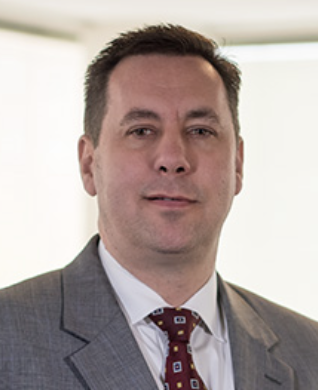 Steve McDonald
Attorney
Steve is a seasoned litigator and municipal law attorney with a wide-range of legal experience. He has handled thousands of real estate transactions and developed a thorough knowledge of titles, contracts, assessments and easements.
Since joining CGA in 2017, Steve has been involved in litigation in such diverse areas as automobile and property insurance, real property, construction contracts, estate and inheritance claims among others.
Steve may be reached directly at (717) 718-3978 or by email: [email protected].
Tim Bupp
Attorney
Tim practices extensively in municipal law. He has represented townships, boroughs, authorities, zoning hearing boards and other municipal entities, as well as individuals and businesses appearing before such boards.
A lifelong resident of Southern York County, Tim has a farm background and advises clients regarding farmland preservation issues, estate planning for farm owners and farm families, and related agricultural law issues. 
Tim may be reached directly at (717) 887-7504 or by email: [email protected].
For more information on municipal or any of our other area of law, please visit our website.
---
You are a Pennsylvania property owner and you have just received a notice that your property was sold at an upset tax sale… now what? You are now faced with the reality that you will be stripped of your interest in perhaps the most valuable asset you own – your real property – which was…
Continue Reading "My House Was Sold at an Upset Tax Sale": What To Do?