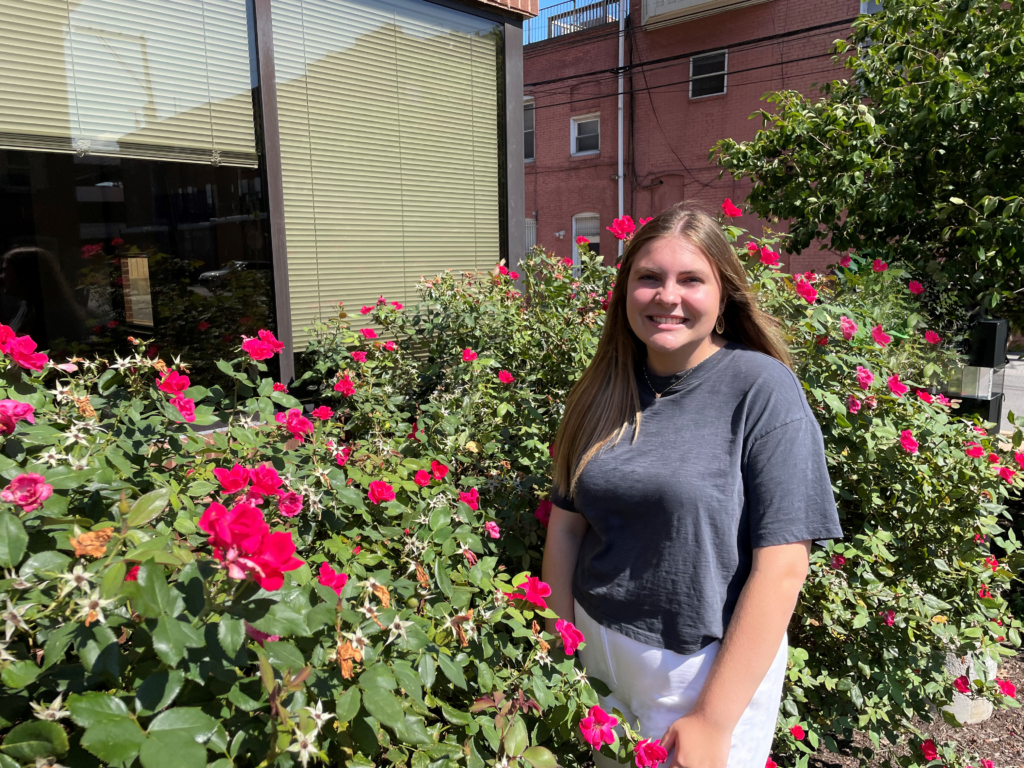 CGA Law Firm is excited to welcome Emily Ditt!
Emily has many interests and has always managed to find time for each of them in her action-packed schedule. During her years at Susquehannock High School, Emily played tennis year round. She competed for the school team in the fall and for a local USTA team the rest of the year, making time in the spring to manage the boys' tennis team. Fluent in Spanish, Emily was an active member of the Spanish Club, earning a trip to France and Spain in her sophomore year. She was the Class President in both her Junior and Senior years. As Junior Class President, she was responsible for planning the Junior/Senior Prom, and as the Senior Class President, she was responsible for organizing graduation events, senior brunch, the awards presentation, and the senior slides of baby photos. Her good grades landed her in the National Honor Society, where she was voted onto the Executive Committee as Secretary.
Academically, Emily excelled in all her course work, but found her humanities classes the most compelling. Her favorite courses were history, language, graphic design, and photography. These subjects and her natural leadership skills influenced her choice of majors. With strong public speaking, writing, and graphic arts skills, Emily thought advertising and PR would be a natural fit. She chose the University of Tampa, because it offered a dual major with a strong reputation in both. Within the first semester, Emily realized that these subject areas were not a passion for her. She transferred to the York College of Pennsylvania, where she began earning a degree in Intelligence Analysis. Intelligence Analysis (IA) involves collecting information about enemies to answer tactical questions about current operations and future behavior. The area of IA that Emily enjoys most is regulatory compliance which helps monitor changes in laws, policies and legislation to help protect the rights of individuals and companies.
A rising senior at York College, Emily is taking full advantage of all the school offers academically and socially. When not studying, she is very active as President of her sorority, Phi Sigma Sigma. Phi Sigma Sigma (known as Phi Sig) was the first collegiate nonsectarian sorority to allow membership of women of all faiths and backgrounds. Phi Sig is committed to promoting school and college readiness, so she spends much time volunteering at Jackson Elementary School, tutoring and collecting school supplies. She is also very proud of the mural she painted with her sisters for the students.
Emily is using her skills and following her heart. We are enthusiastic to see where this journey will lead. CGA wishes Emily the best of luck in her final year at York College!