Negotiating the Right Lease

York and Adams Counties are among Pennsylvania's leaders in proposed solar production; between them, over 5,000 acres are currently targeted for solar project development, with more on the way. Landowners should be wary when preparing to enter into a long-term solar lease for their valuable land and resources. When dealing with solar energy companies, it is critical to seek sound legal advice to assure success and avoid poor decision-making. The following are just a few issues in solar leasing which require careful consideration and experienced legal assistance:

Get the right terms.

Solar leases generally cover twenty to fifty years. In such a long lease, it is essential to clearly define the acreage in use, get the right price and the appropriate rate escalator, and negotiate strong default terms to assure no corners are cut later.

Tax treatment.

Negotiating clear terms related to responsibility for taxes is a must. Local tax authorities may use different tax treatment for panels (personalty) than structures for batteries or transmission (fixtures or buildings). It is commonly recognized that a solar array is NOT an agricultural use and triggers clean-and-green rollback tax repayment by the property owner. A well-negotiated lease will shift this burden from the owner to the solar company.

The Right Option.

Option periods are currently fluid, and the length and rent payment during the option period can fluctuate greatly. These terms require careful attention.

Conservation easements.

While some preservation bodies consider a solar array to be a non-agricultural use and prohibit the use on preserved properties, other preservation bodies view solar as a renewable resource that should be encouraged, and therefore allow solar arrays on preserved properties.

Decommissioning.

It is essential to negotiate a lease provision to address the cost of eventual termination of the lease and cleanup of the property. Assuring a decommissioning bond with favorable terms is a must. CGA Law Firm is here to provide you with the necessary assistance to guide you through the negotiation process if you choose to explore this opportunity. You own the land, and developers understand that you are the key to solar energy production. Be certain you get the advice you need when making this critical decision.

CGA Law Firm Attorneys Jasmine Butler and Rebecca Shanaman recently attended the 2021 Penn State Solar Law Symposium and brought back valuable new insights on solar law issues to benefit CGA clients. Part 3 will focus on the impact of solar on municipalities.
Jasmine Butler
Attorney
If you or someone you know is in need of legal services related to those mentioned in this article, contact CGA Law Firm at 717-848-4900 or email us at [email protected] and we will direct you to the appropriate attorney.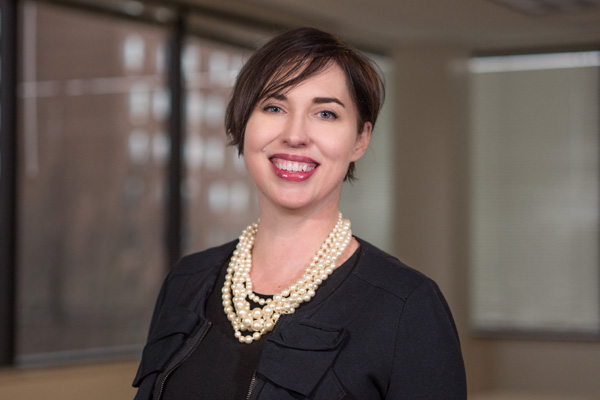 Rebecca Shanaman
Chair of the Real Estate Practice Group
Rebecca M. Shanaman joined CGA Law Firm in early 2016, bringing over 14 years of experience in real estate and business law from her practice in Chicago, Illinois.
Rebecca has significant experience in all aspects of real estate transactions, including completing comprehensive due diligence investigations and complicated title and survey review. Rebecca has drafted and negotiated complex office and retail leases on behalf of tenants and institutional landlords.
Rebecca may be reached directly at (717) 718-7135 or by email: [email protected].
For more information on this or any of our other area of law, please visit our website or contact a CGA Law Firm Attorney.