The Pennsylvania Municipal Authorities Act (the "Act") gives municipal authorities in Pennsylvania the ability to do a number of things, including the authority to provide water service, sewer service, and storm water management; the power to operate incinerator plants and landfills; and operate several kinds of public transportation networks. One item not found on the list of items that a municipal authority can do is operate an emergency medical services (EMS) provider.
Over the last several years, many municipalities have seen a precipitous drop in the number of volunteers that have traditionally provided both fire and EMS services to these communities. This has led many municipalities on the search for viable solutions to provide these vital services to their communities. For a handful of municipalities, this search has led them to turn to municipal authorities to solve this issue, at least in relation to EMS Service.
One recent example of this is the creation of the Municipal Emergency Services Authority of Lancaster County (MESA). MESA was incorporated earlier this year to take advantage of the structure of municipal authorities in Pennsylvania, which allows an authority to charge a fee to all properties in the municipalities they serve. In this way, the costs of providing the authority's service is spread equally among all property owners, including tax exempt properties, and importantly, in the case of an authority formed to provide EMS services, ensures that everyone, not only subscribers to the local ambulance club, pays their fair share for this vital service.
While the Municipal Authorities Act does not specifically provide for EMS authorities, MESA and similarly formed authorities, were incorporated using Section 5607(g) of the Act which allows an authority to provide "administrative services." The Act defines administrative services as "those services which improve the ability of the commercial establishments of a district to serve the consumers, such as free or reduced-fee parking for customers, transportation repayments, public relations programs, group advertising and district maintenance and security services." Clearly, the provision of EMS services by a municipal authority does not fit neatly within this definition.
As a result of the public attention MESA and other municipal authorities have been given, the Pennsylvania legislature has recently begun looking at adding the provision of EMS services to the list of services that a municipal authority can supply to the citizens it serves. This effort bears watching as it could eliminate the gray areas of "administrative services" and potentially give local municipal officials another tool in the toolbox to provide a necessary service in an era of declining volunteerism.
If you have any questions regarding municipal authorities or municipal law in Pennsylvania, the attorneys of CGA Law Firm's Municipal Group are ready and willing to assist you. If you have any questions, please contact a CGA municipal attorney at 717-848-4900.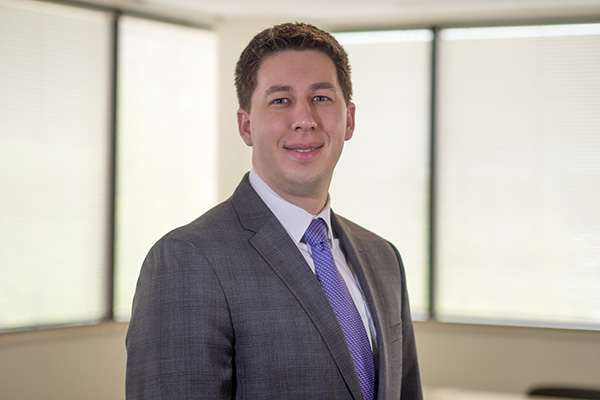 Evan M. Gabel
Shareholder | Attorney