Municipal Law Practice Group
CGA Law Firm has established an online municipal law resource center to provide guidance and address legal concerns arising from the rapidly evolving COVID-19 crisis.
New Guidance on Public Meeting Capacity
By Paralegal Christine Bland and Attorney Tim Bupp
Municipalities have recently received clarification related to the crowd capacity allowed at public meetings.  Previous guidance received from the Governor's Office did not make clear whether local government meetings such as board meetings or zoning hearings were subject to the attendance restrictions placed on general public meetings. 

Government Meetings
Some confusion resulted from whether governmental units were subject to or exempted from such limits.  For example, as recently as last month, the Commonwealth websites' FAQ indicated that school board meetings were subject to the state's gathering limitations.  Now, new guidance released from the Governor's Office  makes clear that local government meetings are exempted from any earlier gathering restrictions suggested or imposed by order of the Governor.  
 
Placing Reasonable Limitations
However, municipal leaders should bear in mind that gathering limitations are a matter of public safety, which should always be of the highest priority to the municipality.  It is simply good practice to consider placing reasonable limitations on public attendance as the epidemic continues into the winter flu season. 

Social Distancing
Safe social distancing of at least six feet between attendees will necessarily require municipalities to limit the spread of chairs in their meeting room appropriately.  If possible, municipal leaders should choose to meet in a large and well-ventilated room such as a gymnasium or auditorium.  And requiring attendees to wear masks is not just a good safety idea, it is specifically identified in CDC Guidance as the best action we can all take to keep ourselves, our residents, and our loved ones safe.  
 
We look forward to continuing to work with your team as we keep everyone safe in the coming year.
If you have any questions, please contact your CGA Law Firm Municipal attorney.
Paralegal Christine Bland
Christine may be reached directly at (717) 718-7130 or by email:cbland@cgalaw.com.
Attorney Tim Bupp
Tim may be reached directly at (717) 887-7504 or by email:tbupp@cgalaw.com.
Administration Restates That Municipalities Are Exempt from Current Gathering Limits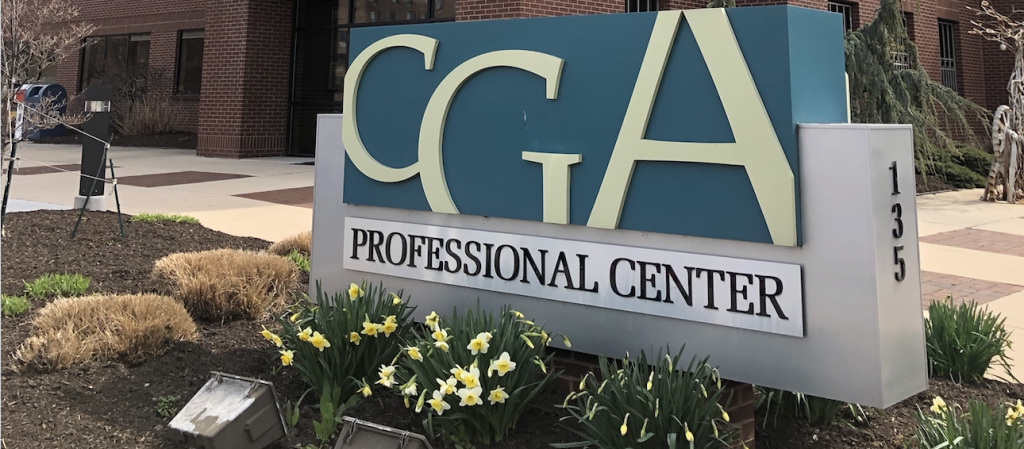 For more information on municipal or any of our other area of law, please contact a CGA attorney.
Great News! Remote Notary Becomes Permanent in PA
By Paralegal Deb Werner and Attorney Tim Bupp
In welcome news from Harrisburg, Governor Wolf has signed into law Act 97 of 2020, making the emergency provisions of remote on-line notary permanent. Previously, the remote notary provisions were set to expire sixty days after the expiration of the Governor's declared emergency regarding the Covid-19 epidemic. Now Pennsylvanians will continue to benefit from the opportunity to sign remotely-notarized documents from the safety of their own home.

Notarizing Electronically

Remote notary is simple, inexpensive and safe. The signer, notary, and witnesses all join an on-line meeting, and the signing of documents and notarial act are all completed electronically. The process can take as little as ten minutes, and completed documents are provided electronically to the signor within the hour. No travel or attendance is required. As long as the signer has reliable internet service and can complete a straightforward identification process, the entire signing can be completed from the safety and comfort of their own home. This service can be provided to residents outside of the Commonwealth, including those serving abroad in the armed forces, to complete estate planning documents, real estate transactions, or other legal actions.

CGA can help

CGA Law Firm has experienced paralegals and up-to-date technology to provide this safe, convenient and efficient notary process to you. Please consider using remote notary for your next transaction. We will be happy to assist you!
If you have any questions, please contact your CGA Law Firm Municipal attorney.
Paralegal Deb Werner
Deb may be reached directly at (717) 718-3951 or by email:dwerner@cgalaw.com.
Attorney Tim Bupp
Tim may be reached directly at (717) 887-7504 or by email:tbupp@cgalaw.com.
Gov. Wolf Renews COVID-19 Disaster Declaration
On September 1, 2020, Governor Tom Wolf signed a second renewal of the 90-day disaster declaration for the COVID-19 pandemic. The emergency was originally declared on March 6, and this action is the second 90-day extension. The declaration extends protections for individuals and businesses during the ongoing pandemic.

Protections include additional unemployment compensation, restrictions on eviction, an extension of licensing, and benefits for care workers and others who provide life-sustaining services to children, senior citizens, and other vulnerable residents.

For more information, visit: https://www.cgalaw.com/covid-19-update-gov-wolf-renews-covid-19-disaster-declaration/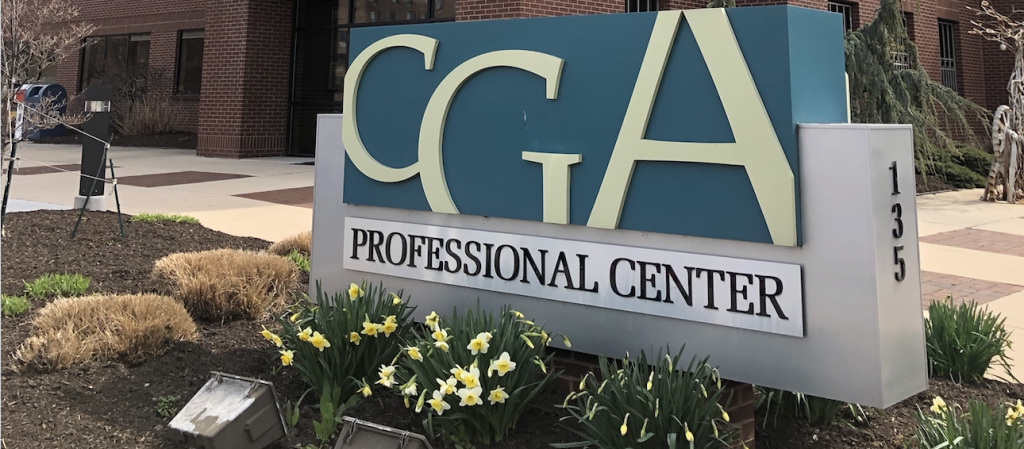 For more information on municipal or any of our other area of law, please contact a CGA attorney.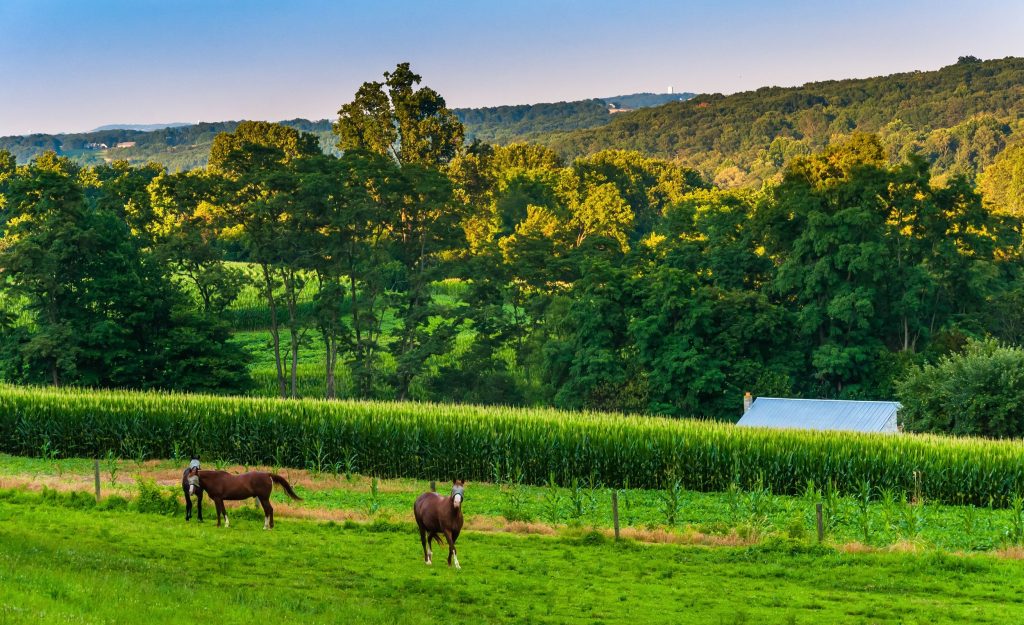 Open Space and Land Preservation Grant Program
By Attorneys Steve McDonald and Tim Bupp
The York County Planning Commission (YCPC) has announced the launch of the County's Open Space and Land Preservation Grant Program. The program is funded with County tax dollars and is designed to support open space preservation, resource protection, and outdoor recreation, with the objective of assisting the County to achieve its goal of preserving worthy York County land.

Funds for Local Preservation

The program is open to York County municipalities and non-profit organizations which support open space preservation and natural resource protection. Funds can be used for acquisition of property; but funding does NOT support the purchase or construction of improvements on properties.

The County's Program has availability of approximately $350,000 in resources total, and the grants are limited to a maximum of $100,000 per application. Program funds can be used for property acquisition price, including acquisition fees not to exceed ten percent of the total cost. Staff costs and entity overhead are not reimbursable costs. The program requires a fifty percent match for County funds; projects with a match exceeding 50% will receive special consideration.
If you have any questions, please contact your CGA Law Firm Municipal attorney.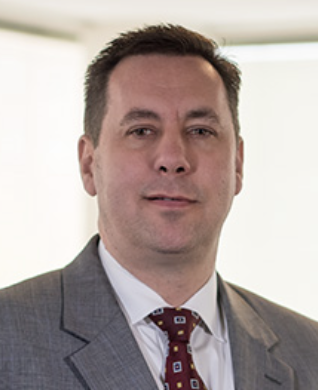 Attorney Steve McDonald
Steve may be reached directly at (717) 718-3978 or by email:smcdonald@cgalaw.com.
Attorney Tim Bupp
Tim may be reached directly at (717) 887-7504 or by email:tbupp@cgalaw.com.
Statement of Financial Interest Filing Update
"Pursuant to Section 1104(a) of the Public Official and Employee Ethics Act, 65 Pa. C.S. §1104(a), the statutory deadline for filing Statements of Financial Interests for calendar year 2019 is May 1, 2020. However, due to the COVID-19 pandemic, the Commission has determined that complete and accurate Statements of Financial Interests for calendar year 2019 which are filed between May 2, 2020 and July 15, 2020 will not be subject to compliance proceedings initiated by the Commission."

For more information, visit www.ethics.pa.gov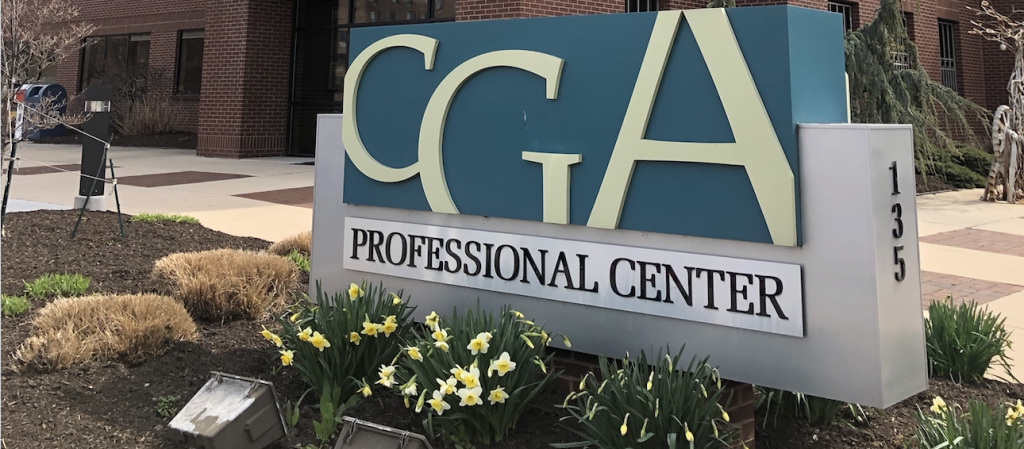 If you need advice on complying with the Public Official and Employee Ethics Act during the current Emergency, reach out to a CGA Municipal Law Attorney.
New Advice Summary Relating to the Right-to-Know Law
By Jasmine Butler
Pursuant to the Right-to-know law (RTKL) Advisory, the Office of Open Records (OOR) has new advice for agencies within "yellow" status counties. These agencies should continue processing RTKL requests and appeals as usual. If an appeal is negatively affected by the COVID-19 pandemic, and the agency or requestor cannot meet a required deadline, the OOR may prolong the appeal deadline. In particular, agencies located within a county transitioning into "yellow" status may need to provide evidence showing why the appeal deadline needs to be extended.
In regards to offices being closed, any day that falls within an office closure is not considered a "business day." Therefore, it is not counted toward the five business day time limit associated with an agency's response time to requests under the RTKL. Although an office may be closed to the public, it may not reflect a full RTKL closure of operations. All appeals will be assessed on an individual basis and measured on its merits.
If you have any questions, please contact your CGA Law Firm Municipal attorney.
Jasmine Butler, 2020 Law School Graduate
HANDLING RIGHT-TO-KNOW LAW ISSUES DURING THE COVID-19 EMERGENCY
By Jasmine Butler, Law Clerk, and Christine Bland, Paralegal
While the Right-to-Know Law (RTKL) continues to be in effect for most municipal entities, its function has been temporarily suspended for the Commonwealth due to the current COVID-19 emergency. Pursuant to Section 901 of the law, all requests must receive a response within five business days – excluding days closed for business. If an agency faces "bona fide issues" related to this pandemic, the Pennsylvania Office of Open Records' (OOR) advisory permits temporary suspensions exceeding the scope of that law. The OOR recommends the agency seek their solicitor's advice before taking this recourse.


Under Act 15, municipalities operating under an emergency declaration should continue to strive for transparency. Though agencies are encouraged to timely process requests if feasible, when unable to do so they should also notify the public of their strategy. While Act 15 provides temporary relief from some RTKL requirements, compliance is of course the best practice. When compliance is impossible an emergency or Continuity of Operations Plan (COOP) can be implemented; this strategy must specifically address how RTKL requests will be handled moving forward. For instance, implementing an automatic email in response to RTKL requestors, providing a notification on the agency's website regarding a delay, or mailing letters to requestors about longer response times are all COOP options. Several agencies have failed to do so, leaving the Senate no choice but to subpoena the administration and mandate documentation production.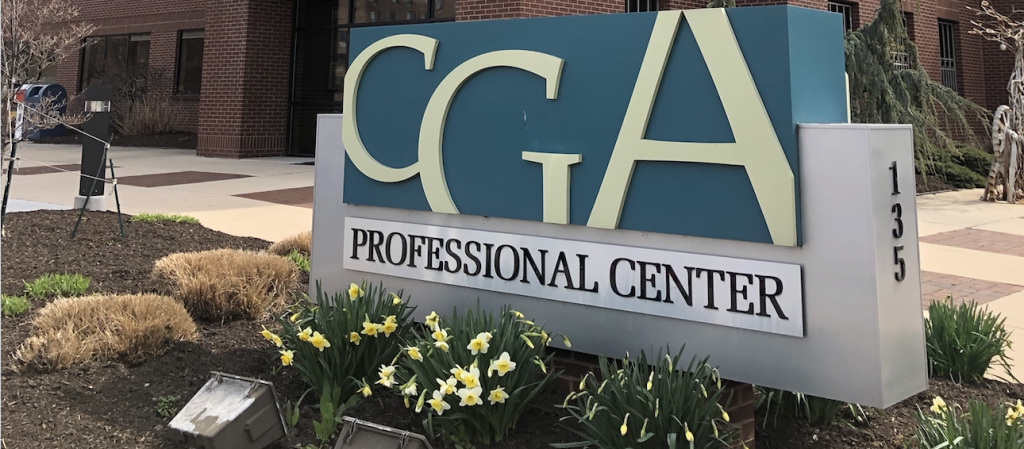 If you need advice on complying with the RTKL during the current Emergency, reach out to a CGA Municipal Law Attorney.
ACT 15 of 2020 — A Primer for Municipalities
By Evan Gabel
On Monday, April 20th, 2020, Governor Tom Wolf signed Act 15 2020 (the "Act"), which, among other things, has significant implications for the administration of local government in Pennsylvania for the duration of the Disaster Emergency that was declared on March 6th, 2020.
Specifically, the Act addresses three issues relevant to local government. Follow the link below to learn more.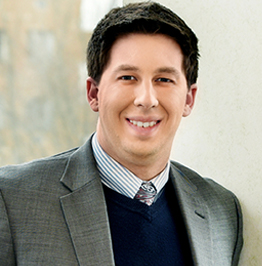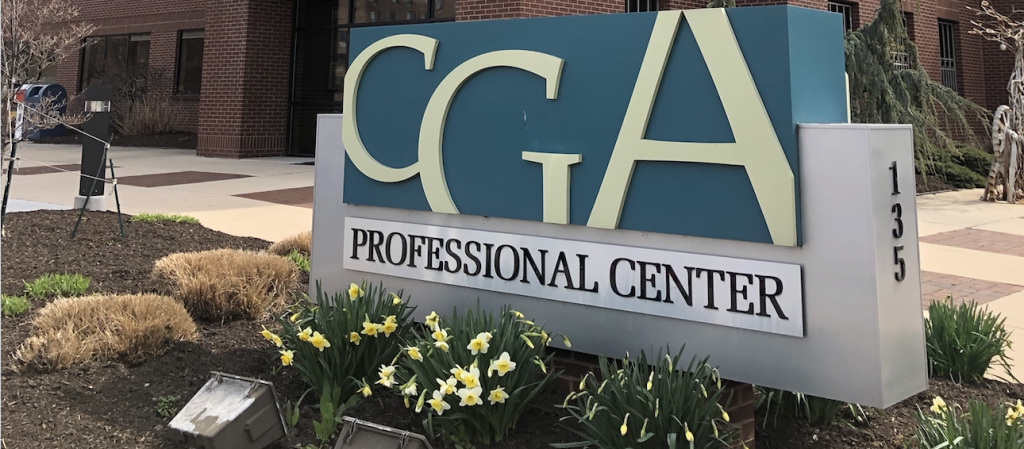 U.S. Labor Department Releases Labor Law Poster for Employee Rights under FFCRA
By Craig Sharnetzka
The U.S. Department of Labor has released a new labor law poster detailing employee rights under the Families First Coronavirus Relief Act. Townships and Boroughs should print and post this document in their workplaces.

Click here for the poster.

Please note that to the extent any employer has employees working remotely, posting the notice in the workplace alone will not be sufficient – they will need to email or mail the notice to anyone not physically in the workplace. They may also post on an employee accessible website – but if they do that, notice should be given to each employee advising that it has been posted.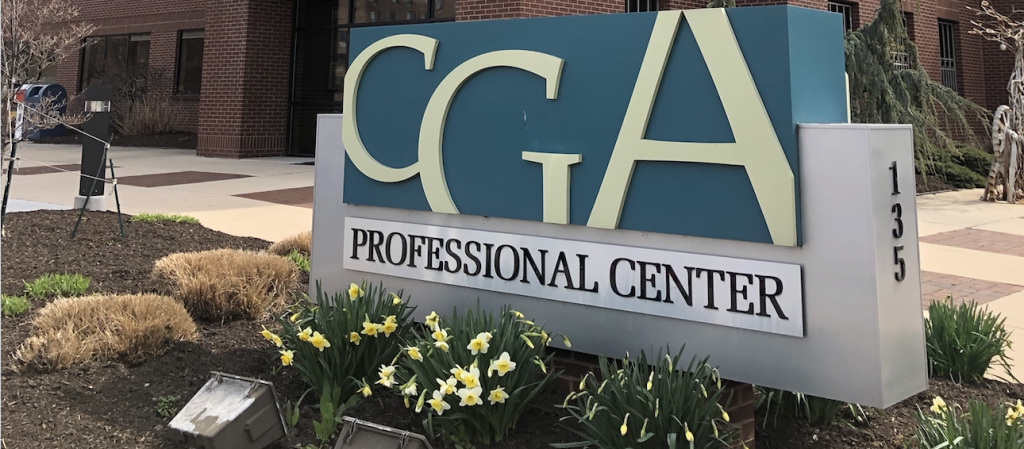 Business Closure Enforcement Guidance
By Attorney Tim Bupp
On March 19, 2020, Governor Tom Wolf and Secretary of Health Dr. Rachel Levine ordered all non-life-sustaining businesses in Pennsylvania to close their physical locations to reduce the spread of COVID-19. The closure order took effect on March 19 at 8 PM.
The closures are enforceable through criminal penalties, under the Disease Control and Prevention Law of 1955 and the Administrative Code of 1929.
Follow the links below to learn more or download the Business Closure Order Enforcement Guidance.
Guidance Regarding Memo on House Bill 1564
By Evan Gabel
As some of you may be aware, a memo has been circulating regarding Pennsylvania House Bill 1564, which proposes to allow municipalities to conduct fully electronic meetings, as well as suspending some permit application deadlines, among other things. The memo that indicates that the Pennsylvania municipal codes have been amended by House Bill 1564. This, unfortunately, is simply not true.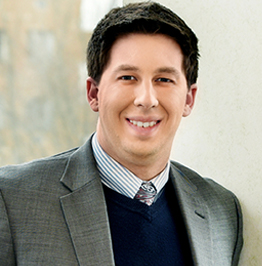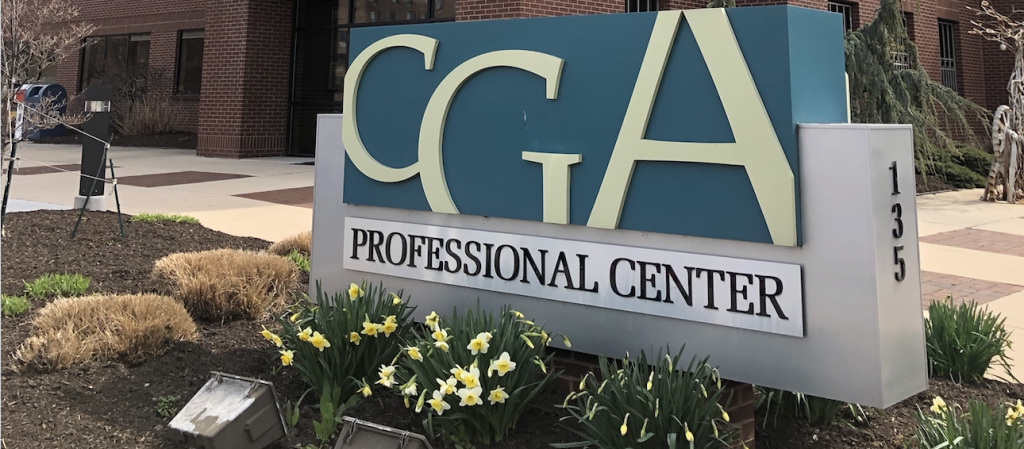 COVID-19 and Public Meetings
By Attorney Craig Sharnetzka
Both the Borough Code and Second Class Township Code require the respective governing bodies meet at least once a month. The Sunshine Act requires the meetings be open to the public and held at public building. Therefore, the following guidance is provided regarding conducting Borough Council meetings and Board of Supervisors meetings at this time.
Townships and Boroughs should continue to hold regular monthly meetings unless a closure order is issued.
Emergency Declaration
If an official emergency declaration prevents that from happening, a meeting via teleconference, webinar, or other electronic method that allows for two-way communication is permissible for Townships. There must be a way for the public to participate and comment. The Sunshine Act allows for the public to provide comment at the next meeting. One electronic option would be to use Facebook live. The municipality holding the meeting should record it and make the recording available to the public.
Telecommunication
Boroughs can provide for limited participation by electronic means, per the Borough Code. Non-physical participation is allowed council members by telecommunication only if a majority of membership of council in office is present at the physical meeting location and quorum is present at the convening of the meeting. Council may only authorize telecommunication participation for the following reasons: illness or disability of the member of council; care for the ill or newborn in the member's immediate family; emergency; and family or business travel.
Non-Essential Meetings Canceled
Any meetings that are not required to be held by law, such as committee meeting, municipal planning commission meetings could be canceled.
Safety Measures
It is suggested that governing bodies to continue to hold their meetings, but that social distancing be adopted and changes be made to meetings, such as reducing agenda items to only those that are critically important. Here are some suggestions:
· Practice social distancing,such as no longer shaking hands and staying six feet apart. Clean and disinfect the meeting room before and after the meeting. Clean frequently touched surfaces daily, ensure that bathrooms have adequate soap and drying materials, and make hand sanitizer available throughout your facilities.
· Municipal officials and employees who are sick or in an at-risk health category should participate in the meeting via remote means.
· To encourage less in-person attendance, provide alternative means for public comment, such as posting the agenda on websites and social media before the meeting and providing an email address where comments may be submitted in advance. Another option could be a call-in number to provide comments during the meeting.
Issues that Need to Be Addressed Now
PSATS and other groups are working with the General Assembly and the Governor's office on issues that need to be addressed now, such as authorization to do fully remote meetings, and a waiver of mandatory timeframes for approving land use plans, performing UCC reviews, and responding to RTKL requests. Please share your concerns with PSATS and PSAB and with your state legislators as well.
Follow the links below to learn more.